Making a Lasting Impression this Mother's and Father's Day!
Honor a loved one this Mother's and Father's Day while raising needed funds to support programs and services that make a positive difference in the lives of those living with Parkinson's in the Pacific Northwest.
More than 75,000 people in our region live with Parkinson's disease and more are diagnosed every day. They are our moms and dads, spouses, siblings, friends, colleagues and neighbors. They are looking for information and guidance, community and care. They need our support. We need your help.
NWPF is launching a new online campaign and we would love for you to pitch in! Our goal is to reach at least 200 new people and raise $10,000. Join us to honor your mother, father or grandparent while reaching out to friends and family in an easy and thoughtful way. Here's how you can help:
Click on Join the Team to create your own page and invite your friends to join

Make a gift now by clicking the Donate button above

Or do both!
The campaign will officially kick off on May 1st and run until June 30th. Thank you for helping us to reach and improve the lives of still more people living each day with Parkinson's.
Support a fundraiser
Want to fundraise for this cause?
Add your photo here!
Join the team
Our mission is to establish optimal quality of life for the Northwest Parkinson's community through awareness, education, advocacy and care.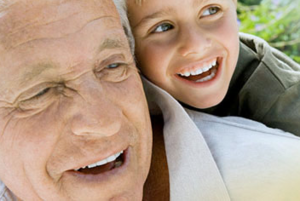 The Northwest Parkinson's Foundation was founded in 1998 with the vision ofhelping people with Parkinson's and their caregivers live their best with Parkinson's today, anticipating the cure tomorrow. Until a cure is found for Parkinson's, we will spare no effort in helping people live their best possible lives the disease. With your support, we will:
Continue to gather and evaluate information – on promising research, advice for the newly diagnosed, tips for caregivers, contact information for specialists and support groups – and make it easily accessible to the Parkinson's community.
Provide educational opportunities for healthcare providers in order to improve diagnosis, treatment and care.
Create opportunities to gather and share experiences and information through conferences, patient education programs and support groups.
Constantly work to build awareness among the general public as to the realities and extent of Parkinson's in our community.
Your gift and the support you raise will help the Northwest Parkinson's Foundation reach, teach and inspire people living with Parkinson's and those who care for them to live better and fuller lives while facing the disease.